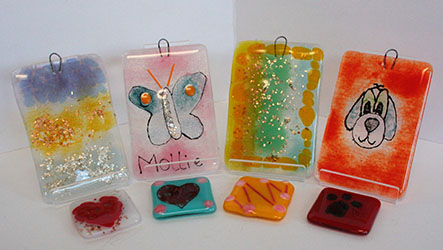 Create your own Fused Glass Art at our Glass Fusing Parties. Glass Fusing is available for adults and children from age 8 upwards. During this 2 hour party, you can design and make a fused glass tile, candle shade, or hanger along with a fridge magnet - all of your own design. All the glass is pre-cut and edges made safe so suitable for all! Once you have decided on a design, start creating using a clear glass base, then add colour with glass frits, stringers and liners.
As with all our parties, you are very welcome to bring along your own party food and music - the glass fusing will take around 1 1/2 hours - then take a 1/2 hour to enjoy you're party food & drinks (we do ask that you take away all your rubbish!)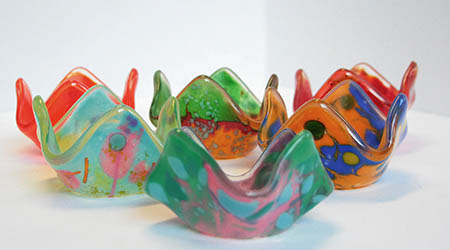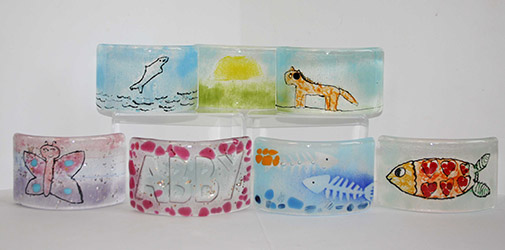 The glass will be fired once or twice depending on which package you would like - and ready to collect 1 week later.
Minimum booking for this party is for 8 people and a maximum of 10 people.
Fused Glass Tile (10 x 10cm) & Magnet (5x5cm) £17.00 per person
Fused Glass Hanger & Magnet £17.00 per person
Fused Glass Candle Shade & Magnet £18.00 per person
To book a party or for more information, please contact us at www.mearnsarthouse.com or telephone 01569 080 or visit the shop at 51 Allardice Street, Stonehaven, AB39 2AB